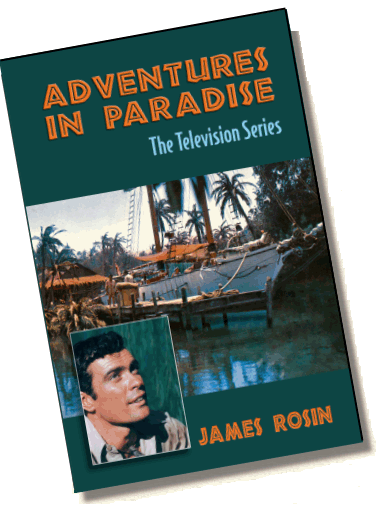 Adventures in Paradise: The Series
(1959 - 1962)
A look back at the popular south seas adventure series starring Gardner McKay produced by 20th Century Fox for the ABC Television Network. (1959-1962) Featuring commentary from the series actors and producers; an episode guide, photographs, biographies and more!
PAPERBACK: 168 PAGES (revised edition)


PUBLISHER: AUTUMN ROAD COMPANY


1SBN 13: 978-1983688362


PRODUCT DIMENSIONS:
6 x 9 INCHES


SHIPPING WEIGHT:
APPROX. 12.5 OUNCES


RETAIL PRICE: $15.95
Adventures in Paradise: The Television Series
"An enjoyable read that brought back many fond memories of my time on the Tiki with Gardner!"
WEAVER LEVY ,
(OLIVER KEE 1959-1960)


"This book allowed me to revisit the enjoyable time I had doing Adventures in Paradise along with lots of interesting information about the history of the series and how it was made."
LINDA LAWSON,
(RENEE 1959-1960)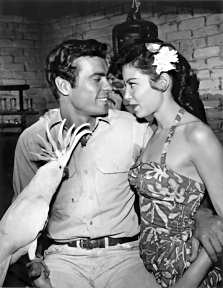 Getting Your Copy of Adventures in Paradise: The Television Series
You can Order Online at:


and in Europe at:
Beginning March 1st, 2018 also available at select
online retailers and bookstores in the U.S. and abroad.


Questions or Comments? Contact: